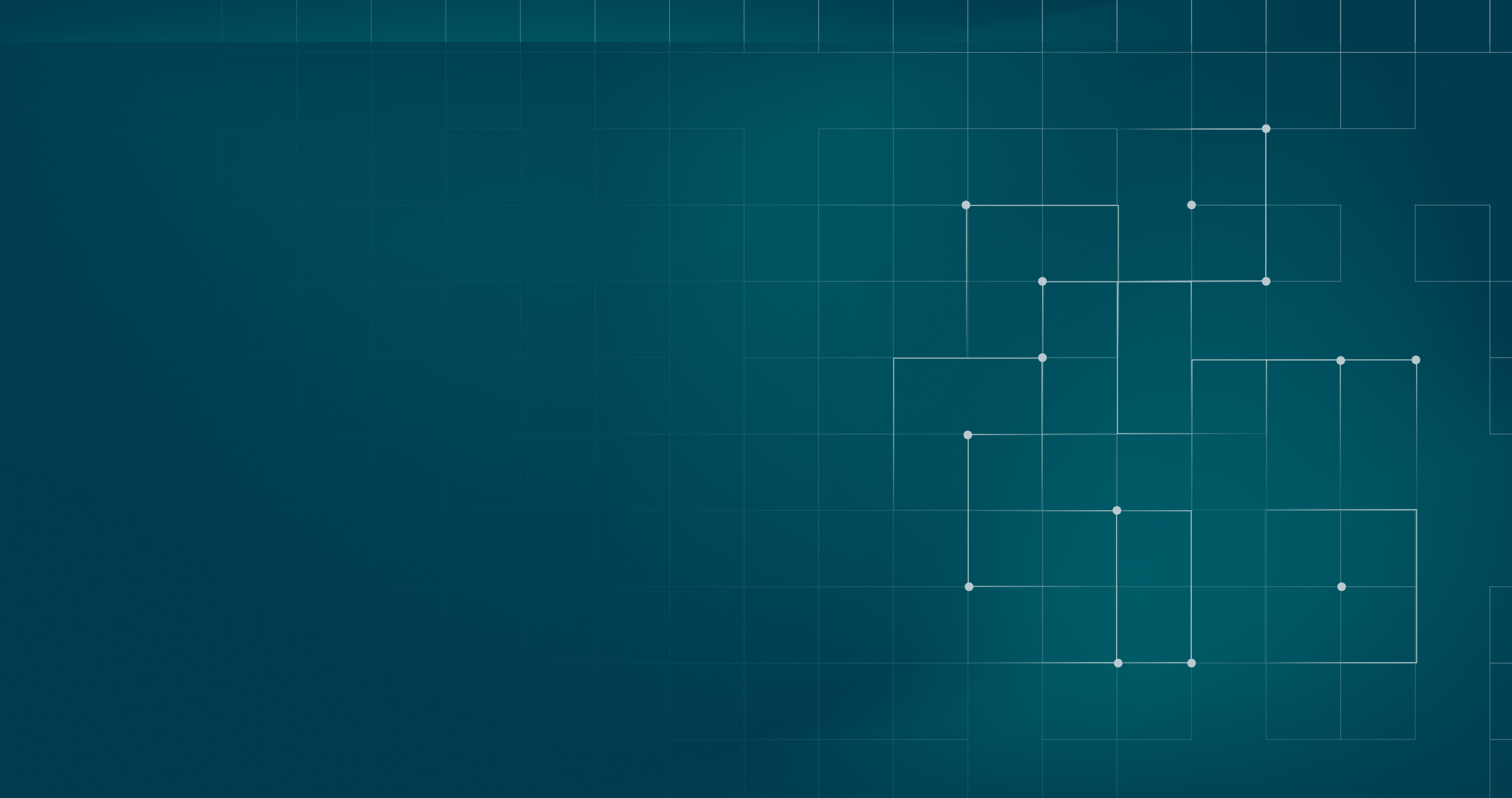 Design with ease
Learn how Makersite enables designers to master the complexities of compliance, should costing, environmental, health, and safety criteria of their product designs without the need for experts.
Book a demo
"[With Makersite] we are efficiently scaling up our LCAs so our engineers can focus on designing the best and most sustainable products instead of only focusing on disclosures."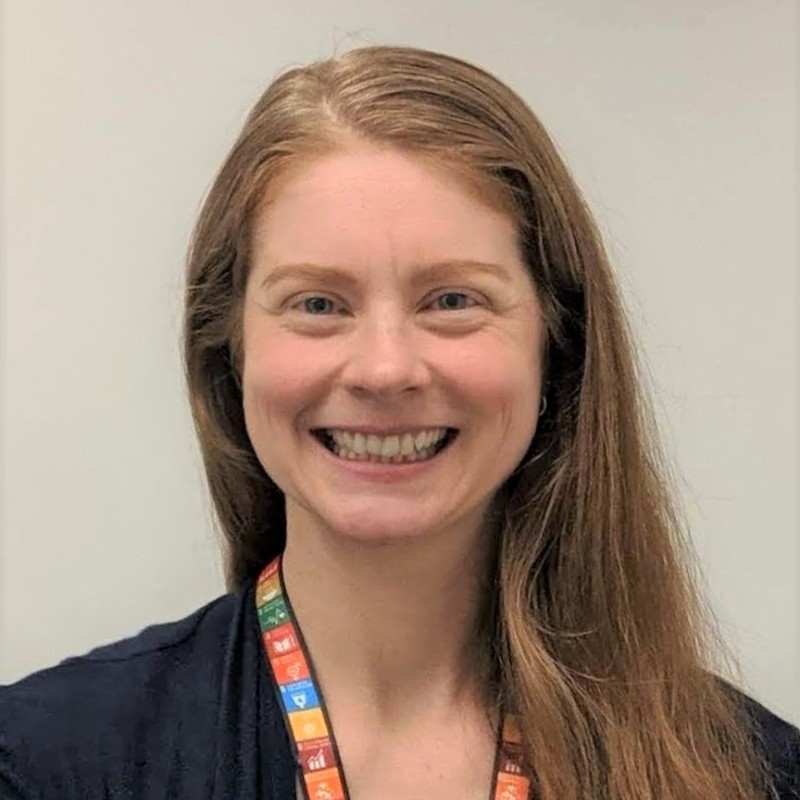 Kelly Stumbaugh
Director Devices, Ecodesign, Ecolabels, and Carbon Emissions at Microsoft
"It's Autodesk's intent to make designing for sustainability easily accessible, and ultimately intuitive, to product designers. By partnering with Makersite, we've created a holistic workflow within Fusion that provides insights into sustainable design directly within the design environment. Data-driven analysis from Makersite will enable manufacturers to make better decisions about creating safer, more sustainable products."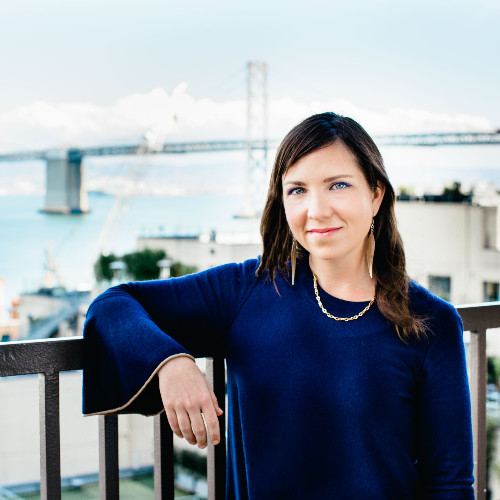 Zoé Bezpalko
Autodesk Senior Design and Manufacturing Sustainability Manager
Why is Makersite the key ingredient to your product design?
Stop losing time to manual work
Our API-first principle allows any 3rd party system, such as tools in the design ecosystem like CAD and PLM, to integrate with Makersite and extract data easily and fast.
Get to know your product from cradle to grave
Makersite's technology combines AI, data, and apps to construct granular, precise digital twins of each product and how they are made, used, and disposed of.
See your product's impact at design level
Makersite's artificial intelligence transforms your CAD designs into digital product twins. It is the world's only AI-powered technology to quantify supply chain impacts from spend.
Discover all the "What-ifs" using your product's digital twin
In Makersite's simple cloud-based interface, you can interactively evaluate material or process alternatives at any product model level and compare multiple scenarios simultaneously.
Analyze your product across 50 categories
With Makersite, you can analyze your designs in detail, including full LCAs with 50+ criteria, from CAD or PLM-generated BOMs and share viewpoints with different stakeholders.
Base your decisions on more than 140 data sources
Makersite is the world's largest supply chain database including information on compliance, EHS, costing, and LCA, answering all the questions you want to know about your product.
Designers use Makersite to:
Enable ecodesign
80% of the ecological impacts of a product are defined in the design phase. But Ecodesign is only feasible when designers have data about the sustainability of their product but also about its compliance, should costing, environmental, health, and safety criteria. With Makersite, you can eliminate the need for domain experts as gatekeepers of sustainability knowledge, helping them to make quicker and more informed material or component choices. Clear and actionable insights considering multiple criteria and perspectives simultaneously support you in your decision-making without the need for experts.
Accelerate time-to-market
The economic environment for manufacturing enterprises has changed rapidly in the last decades. The process of reviews or control gates is siloed and consecutive, which results in iterative and lengthy procedures until product go-to-market can be achieved or, in the worst case, a product design failure. With Makersite, you can accelerate your time-to-market by an average of 10% by providing simple and fast material lookups for your engineering teams, enabling trade-off decisions by providing a variety of criteria that are important in design, and through reducing the need for staffing LCA, compliance, risk and other functional expertise.
Reduce product failures
Increased M&A activity, startups, evolving customer expectations, and external drivers such as sustainability make it impossible for companies to rely on existing products. The need for faster innovation cycles is evident. Yet, the process of product development has not changed over the decades. Designers and engineers work isolated on product designs, while compliance, cost, health, and safety departments review and decide on the design's practicability. This, in the worst case, results in a product design failure. With Makersite, you can reduce the number of product design failures by at least 20%. The software empowers engineers and designers to master the complexities of compliance, should costing, environmental, health, and safety criteria of their product designs. That way, designers can skip the stage gate and the need for additional experts.
Take a closer look at Makersite
Product requirements
Maintain an updated database of regulatory compliance information to obtain a comprehensive and real-time overview of applicable regulations by geographical location and check compliance of each product based on composition or inventory. Use our supply chain data to automatically identify compliance hotspots and potentially harmful ingredients in your products early on in the design process.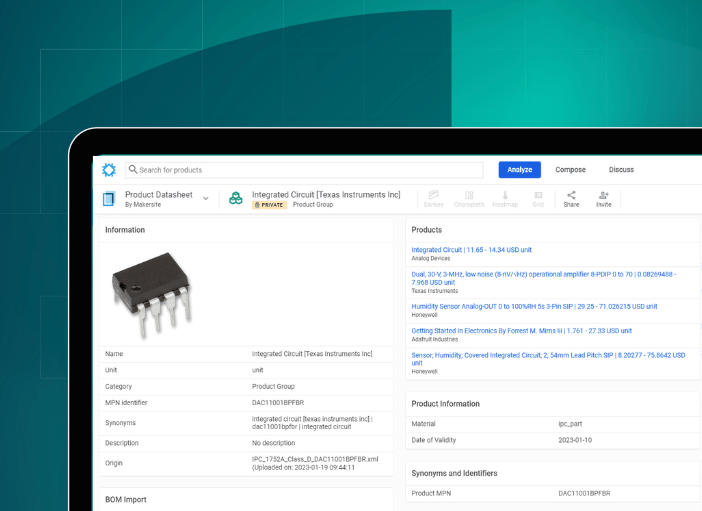 Cost analysis
Simplify costing for everyone by enabling engineers to instantly generate cost estimates of their designs using AI-powered Bill-of-Material importers. Evaluate designs against cost targets quickly to stay within budgets and avoid costly reworks and effortlessly compare the costs of different design alternatives to identify optimal solutions early on.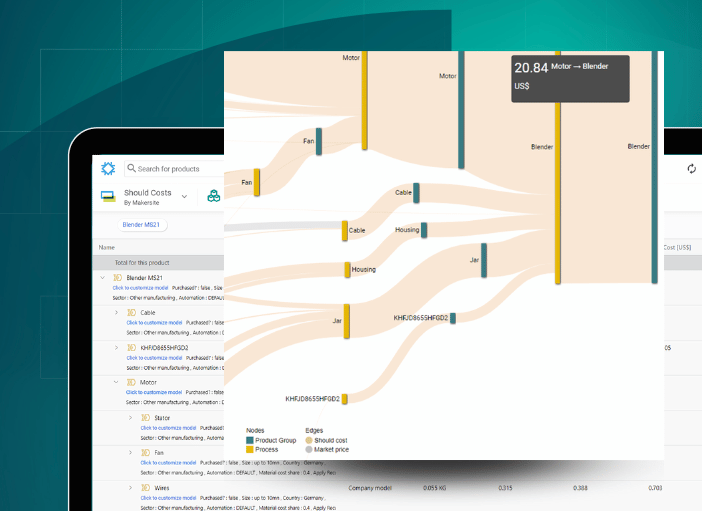 Improvement suggestions
Automatically generate data-driven suggestions to improve your products and supply chains across multiple criteria. Identify potential issues and evaluate design alternatives quickly. Instantly assess how your product changes affect compliance, sustainability, costs, etc., with inbuilt tools, and collaborate quickly to resolve issues before they become problems.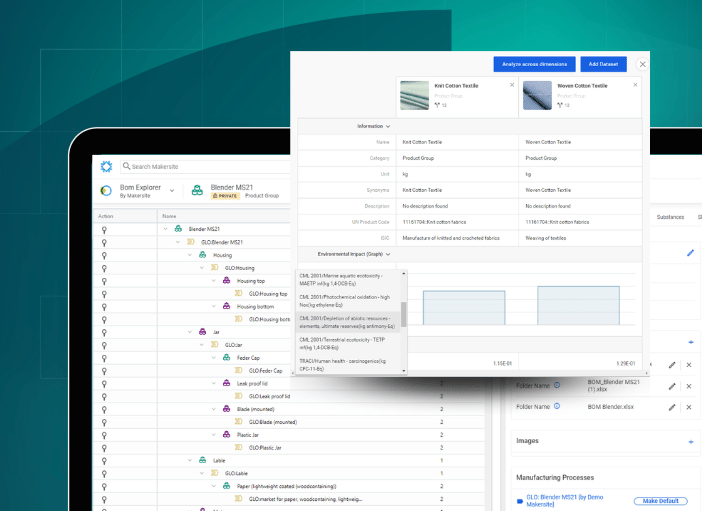 Ready to take a closer look at Makersite?
Talk to us today (there'll be no pushy sales or annoying spam, we're not fans of that either)
Find out how we've built the largest supply chain database
Watch us build a product digital twin in minutes
Be reassured about the security of your data
Discover how you can make sustainability, cost and risk trade-offs in one platform